[ad_1]

Clearly, residing the broke life is not any enjoyable in any respect. All of us hope to someday be capable to order one thing from a restaurant menu with out having to take a look at the worth first, or purchase that new pair of kicks with out caring whether or not or not it's costly, or possibly even be capable to purchase our mother and father that fancy automotive they've at all times needed. Ahh, what a dream come true that may be.
Sadly for many of us, these goals typically simply keep as goals.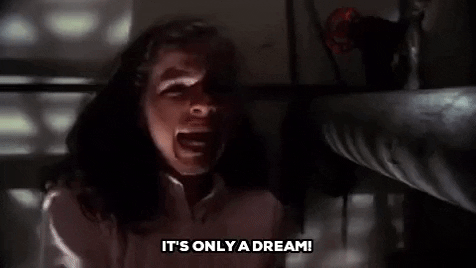 Should you can relate to all the things we're saying on a religious stage, then ensure you proceed studying as a result of we're about to inform you how you possibly can presumably make these goals a actuality!
That's proper guys, because of PETRONAS, the ever-popular Mesra Bonanza contest is back and you can win a share of RM1.7 million in CASH! Before you say "aiyah, cannot win one lah", PETRONAS is actually choosing 1,000 winners EVERY MONTH and more!
Without further ado, here's what you have to do to WIN the grand prize of RM100,000 IN CASH:
Get yourself a Mesra Card from any PETRONAS station near you
Spend a cumulative of RM500 in two consecutive months on PETRONAS PRIMAX97, PETRONAS PRIMAX95 or DYNAMIC Diesel or DYNAMIC Diesel EURO 5 and/or items from Kedai Mesra
During payment, remember to swipe/present your Mesra Card!
That's it! No forms to fill, no questionnaires to answer, just refuel your car or purchase some items from Kedai Mesra while using your Mesra Card and you'll automatically be in the running to win!
The best part is, PETRONAS will be choosing not one, not five, but 15 lucky winners to walk away with RM100,000 EACH.
And in addition to the 15 winners, PETRONAS will also be choosing 70 ADDITIONAL WINNERS to walk away with RM3,000 each. That's easy money wei!
This is not a joke. I repeat, this is NOT. A. JOKE!!! In fact, it's so incredibly easy to participate in this giveaway it would be a waste not to give it a try. After all, spending a cumulative of RM500 in two months should be a piece of cake! If you pump petrol once every week, you should be able to hit RM500 in no time.
That's not all! In addition to the above prizes, you can also win 20,000 Mesra Points worth RM200 when you spend a minimum of RM30 in one receipt. FYI, 1,000 winners will be chosen every month until January 2020 so that means, the more RM30's you spend, the higher the chances you have to win!
So just to recap, Malaysians who own a Mesra Card can stand a chance to win:
Grand prize X15 – RM100,000 cash
1st prize X70 – RM3,000 cash
Monthly prizes X1,000 – 20,000 Mesra Points worth RM200
The contest is already ongoing and it will end on 31 January 2020. So hurry up and start visiting a PETRONAS station today if you want to increase your chances of winning!
Find out more about the PETRONAS Mesra Bonanza here!
[ad_2]

Source link